What Will Happen To My Property If I File For Chapter 13?
Sept. 22, 2022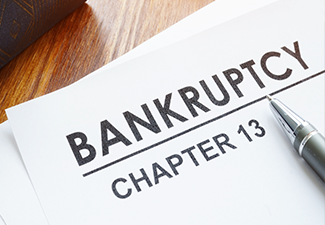 A major concern people have when filing for bankruptcy is whether they will be able to keep their house, vehicles, furniture, collectibles, and other assets. As a bankruptcy attorney who helps people understand their debt relief options, I often hear the question, "What happens to my property if I file for Chapter 13 bankruptcy?"
Each case is unique, which is why you may need to consult with a skilled bankruptcy attorney to understand what would happen to your property and assets when you file for Chapter 13 bankruptcy. If you are unsure whether filing for bankruptcy would be the best option in your specific situation, call me – Attorney Steven C. Frazier – for a case review. From my office in Kingsport, Tennessee, I serve clients throughout Northeastern Tennessee, including Bristol, Church Hill, and Johnson City.
Overview of Chapter 13 Bankruptcy
Chapter 13 bankruptcy may be an ideal debt relief option for those who deal with financial difficulties but still make enough income to repay some of their debts. However, do not expect a discharge of most of your debts when you file for Chapter 13 bankruptcy. Unlike Chapter 7, Chapter 13 does not eliminate most debts.
Instead, Chapter 13 bankruptcy is a repayment plan bankruptcy, which means you are given a chance to resolve your debts over three to five years. In exchange, you get to keep your property.
What Happens to Your Property?
One of the biggest advantages of Chapter 13 bankruptcy is that you can keep all of your property. The same cannot be said about Chapter 7. However, just because you can keep your property in a Chapter 13 bankruptcy does not mean that you do not have to continue making payments.
For example, if you want to keep your home, you will have to stay current on your mortgage over the course of your repayment plan. As for vehicles, while Chapter 13 bankruptcy helps you avoid vehicle repossession for missing payments on your car loan, you still have to catch up on your missed payments during your Chapter 13 bankruptcy case.
When filing for bankruptcy under Chapter 13, you can exempt a certain amount of equity in your property. But what about the non-exempt property? Although the bankruptcy trustee cannot sell a debtor's non-exempt property, the debtor will have to pay the value of the non-exempt property to their unsecured creditors. Examples of non-exempt property may include valuable collections, expensive clothing, jewelry, houses that are not your primary home, luxury cars, and others.
When Is Chapter 13 a Good Option?
Chapter 13 bankruptcy is not for everyone. First of all, not all debtors meet the eligibility requirements to file for bankruptcy under Chapter 13:
You must be an individual or sole proprietor. LLCs, corporations, and partnerships are not eligible to file for Chapter 13 bankruptcy.
Your debt does not exceed certain limits. You must meet certain debt requirements in order to qualify for Chapter 13 bankruptcy.
If you meet these two eligibility requirements, filing for Chapter 13 bankruptcy may be a good option if you want to:
Save your home from foreclosure

Save your vehicle from repossession

Keep your property when you have the means to catch up on your payments

Catch up on tax debt

File for bankruptcy but do not qualify for Chapter 7 bankruptcy due to eligibility requirements or the mandatory waiting period between bankruptcies

Retain ownership of non-exempt property
If you are considering filing for bankruptcy under Chapter 13 but do not know if you meet the eligibility requirements, consult with an experienced bankruptcy attorney to discuss your unique situation.
Get Trusted Legal Action Today
If your goal is to overcome your financial difficulties while keeping your property, you may be considering filing for Chapter 13 bankruptcy. At Steven C. Frazier, Attorney At Law, I represent people who wish to file for bankruptcy to get a chance to climb out of crushing debt. I provide trusted legal counsel to clients in Kingsport, Tennessee, and other parts of Northeastern Tennessee. Contact me today for a case evaluation.