Dispelling Adoption Myths
Dec. 21, 2022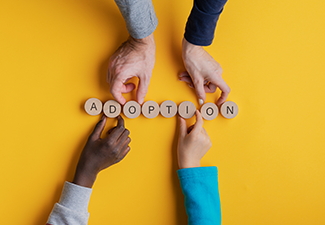 While it's an incredible experience, the adoption process can be an understandably intimidating journey to embark on.
Maybe you're considering adoption or you've already applied to be an adoptive parent. No matter what phase you're in, you deserve the information you need to make informed, confident decisions. Remarks or overgeneralizations about adoption can trickle their way into conversations and cause you to stress during what should be an exciting, hopeful time in your life.
As an experienced family law attorney in Kingsport, Tennessee, I know the state's adoption laws well. Read on for my response to some common misconceptions about adoption requirements, procedures, and more.
If you live in Northeastern Tennessee and are preparing for adoption, consider reaching out to my law firm, Steven C. Frazier, Attorney At Law, for essential legal guidance.
Common Adoption Myths & Misconceptions
You Need to Be Married to Adopt
Adoptive parents can be married, single, or divorced.
You Need to Be a Certain Sexual Orientation to Adopt
Tennessee adoption laws do not discriminate based on sexual orientation. Heterosexual individuals and couples are welcome to adopt, as are LGBTQ+ individuals and couples.
You Need to Own a Home to Adopt
Owning a home is not a requirement to become an adoptive parent. As long as you're a state resident and able to meet the needs of your family, you could be eligible to adopt from the Tennessee Department of Child Services (DCS).
People 18 years of age and older may adopt in Tennessee, but you must be at least 21 to adopt a child with the Tennessee DCS. You can also rent your home, have other children already, utilize daycare, and still be considered a great candidate for adoptive parenting.
Only Infants and Young Children Are Adopted
The goal of adoption is to provide someone the home and support they need to be successful. The need for a secure home is not exclusive to infants and young kids. Children and teens of all ages — and even adults — are eligible for adoption in Tennessee.
For parents seeking to adopt a child or children placed in foster care, the Tennessee DCS has reported that their greatest need is adoptive homes for:
Sibling groups

Older youth, ages 9-17
The Birth Mother Can Take the Baby Back at Any Time
The possibility of a birth mother or parent returning to their biological child's life and taking them back is a common misconception about adoption.
But, the truth is that adoption is forever. Once a parent voluntarily withdraws rights to their infant, or once the court terminates a biological parent's rights to a child in foster care, a bio parent no longer possesses legal parental rights to the child. Once your adoption is finalized, it cannot be reversed by a birth parent's change of heart.
Adopting Takes Years
The adoption process has the potential to take a long time, but not every case takes years to finalize.
If you search "how long does it take to adopt a child?" on the internet, a variety of results will appear because there's no definitive answer to the question.
It's unanswerable because every adoption is vastly different. The general process of getting approved, getting matched, the child being placed, and your adoption finalizing can vary completely from the experience of another adoptive parent.
Also, different adoption types will require different timelines. For instance, stepparent adoptions can take anywhere from a few weeks to a few months, whereas international adoptions are estimated to take at least 18 months for Tennessee parents.
Adoption Is Expensive and There's Little Financial Assistance Available
Just because adoption can be expensive does not mean that it has to be expensive for everyone.
The cost of adopting in Tennessee can range from $0-$50,000. The expenses vary depending on the circumstances. For example, while private adoptions have the potential to cost thousands of dollars, adopting a child who has been placed in foster care involves little to no cost.
The Tennessee State Adoption Assistance Program offers support for households with children who were adopted from foster care. The financial support these families receive directly corresponds with the specific needs and interests of the adopted child.
For parents who choose other paths for adoption, there are other methods of financial assistance available. These include federal tax credits, employer adoption assistance, or adoption loans.
If the potential expenses are standing in your family's way of starting the adoption process, just remember one thing. Adoption has many paths — you have the right to choose which one is best for you.
Looking to Adopt in Tennessee? Discover Your Options
Don't let fear or misconceptions stand in the way of your family's growth. Whether you're wanting to give a child a safe home, become a legal parent to your stepchild, or adopt an adult to ensure their inheritance rights, I can help. As an experienced adoption attorney, I am well-versed in Tennessee's family laws and procedures. It's my mission to connect my clients with the resources and knowledge they need to set their goals in motion.
If you're looking to adopt or have questions about the adoption process, I will be happy to walk you through your options and provide you with the legal representation you deserve. I proudly serve individuals and families throughout Northeastern Tennessee, including the communities of Church Hill, Johnson City, and Bristol. My law firm, Steven C. Frazier, Attorney At Law, is located in Kingsport, Tennessee. Reach out today with any questions or to schedule a meeting.